This is the queue for featured articles scheduled to appear on the Main Page. The dates listed indicate when they will be showcased. For a list of articles already featured on the main page, see History.
Call of Duty: Ghosts is a first-person shooter video game developed by Infinity Ward and published by Activision. It is the tenth main installment in the Call of Duty series, and the sixth developed by Infinity Ward. The game was released for Microsoft Windows, PlayStation 3, Wii U and Xbox 360 on November 5, 2013.
Ghosts will also be the first Call of Duty game available on the PlayStation 4 and Xbox One, as launch titles for both consoles on November 15, 2013 (November 29, 2013 in Europe) and November 22, 2013 respectively. Read more
Assassin's Creed IV: Black Flag is a 2013 historical action-adventure game, and the sixth major installment in the Assassin's Creed series. A sequel to 2012's Assassin's Creed III, the game will see the player take on the role of an Abstergo Entertainment research analyst as they explore the story of Edward Kenway – father to Haytham Kenway, grandfather to Ratonhnhaké:ton and an ancestor of Desmond Miles.
Assassin's Creed IV: Black Flag will be set primarily on and around the islands in the Caribbean Sea during the Golden Age of Piracy in the early 18th century, Read more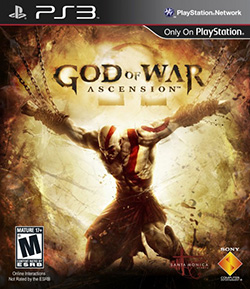 God of War: Ascension is a third person action-adventure game developed by Santa Monica Studio and published by Sony Computer Entertainment (SCE). It is the seventh installment in the God of War series and prequel to the entire series. The game was first released on March 12, 2013, for the PlayStation 3 (PS3) console.
In a war between the astronomically large deities known as the Primordials, the madness and rage of the war took form, becoming the three guardians of honor, the Furies, who were tasked with exacting retribution onto any oath-breaker or betrayer. The first victim of the Furies was the Hecatonchires, Aegaeon, who had broken a blood oath to Zeus himself. The Furies set about their task, and, believing death to be too kind for one who had broken an oath to a God, transformed Aegaeon's humongous body into a stone prison for all who would dare follow his example in the future. Later on, the Furies had dealings with the God of War, Ares, and became ruthless under his 'guidance,' forming a plot to overtake Olympus, but finding that they were lacking in their forces; they needed the perfect warrior to aid them in their attack on the Gods. The Fury Queen, Alecto, mated with Ares in the hopes of creating such a warrior. Unfortunately for them, their son, Orkos, was not up to Ares' standards, and was disowned. Alecto and the other Furies, though, saw worth in him and made him the oath-keeper. Read more
Uncharted 3: Drake's Deception is an action-adventure third-person shooter game and the sequel to Uncharted 2: Among Thieves. The game is the third installment in the Uncharted series. It was released on November 1st for North America, November 2nd for Europe and Japan, and November 3rd for Australia. The game is the first in the series to support high-resolution Stereoscopic 3D. It also received the "Best PS3 Game" award at the 2011 Spike TV Video Game Awards. The main plot of the game involves Nathan "Nate" Drake and Victor "Sully" Sullivan trying to find the legendary Atlantis of the Sands.
Uncharted 3: Drake's Deception is an action-adventure platform video game played from a third-person perspective, with the player in control of Nathan Drake. Drake has a large number of different animation sets, enabling him to react according to his surroundings. Drake is physically adept and is able to jump, sprint, climb, swim, scale narrow ledges, wall-faces to get between points, and perform other acrobatic actions. Drake can now take on opponents in more ways than before: hand-to-hand combat with multiple opponents, contextual melee attacks, and new stealth options. Uncharted 3 also features expanded and diverse traversal moves with deep gunplay. Drake can be equipped with up to two firearms – one single-handed and one two-handed – and four grenades. Drake can pick up weapons, automatically replacing the existing weapon he was using, and additional ammunition from downed enemies. Read more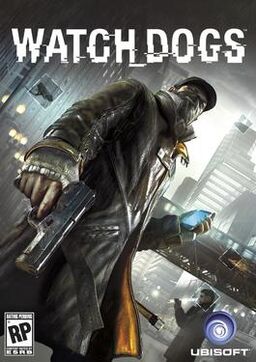 Watch Dogs is an upcoming action-adventure stealth video game set in an open world environment. It will be developed by Ubisoft Montreal and published by Ubisoft for Microsoft Windows, PlayStation 3, PlayStation 4, Wii U, Xbox 360 and Xbox One. Watch Dogs centers on the player's ability to hack into various electronic systems, either to obtain and control information or to destroy those devices completely at specific times. The game was first unveiled during Ubisoft's press conference at E3 2012 and will be released worldwide in November 2013.
Watch Dogs is an open world action-adventure stealth video game in which players control a vigilante named Aiden Pearce (voiced by Noam Jenkins), who can hack into various electronic devices tied to the city's central operating system (ctOS), allowing various methods for the player to solve numerous objectives. Examples include hacking into people's phones to retrieve bank data and steal funds, triggering malfunctions in equipment to distract other characters and hacking into traffic lights to cause collisions. Players can also receive information on civilians via augmented reality feeds, providing the player with information on demographics, health and potential behaviour. Objectives showcased in presentations include finding specific targets to kill, evading the police and following potential victims in order to stop their would-be killers. Combat utilizes a combination of stealth components and parkour, along with the mechanics of a cover-based third-person shooter. Read more
Grand Theft Auto V, commonly shortened to GTA V, is an open world action-adventure video game developed by Rockstar North in the United Kingdom and published by Rockstar Games. The game is the first major title in the Grand Theft Auto series since Grand Theft Auto IV (2008), and a continuation of the fictional universe that was introduced in that game. The 15th game in the series overall, GTA V is to be set in fictional Los Santos, Los Santos in the state of San Andreas and its surrounding areas, based on modern-day Los Angeles and Southern California. Renditions of San Andreas were previously featured in Grand Theft Auto: San Andreas, released in 2004, and the original Grand Theft Auto, released in 1997.
According to Rockstar, Grand Theft Auto V is destined to be their biggest open world game to date. The game will concentrate on "the pursuit of the almighty dollar". In a break with recent tradition, GTA V will feature three playable protagonists.
Grand Theft Auto V was officially announced on 25 October 2011, after much speculation. The debut trailer for the game was unveiled on 2 November 2011. The first demo of the game was revealed to press on 11 October 2012. The second trailer of GTA V was announced on 5 November 2012, and released on 14 November 2012, and three more character trailers were announced on 25 April 2013 and released on 30 April 2013.
A highly anticipated game, GTA V is fully released on 17 September 2013, for the PlayStation 3 and the Xbox 360. Releases for the PC and Wii U are being considered by Rockstar, but have not been officially announced. Read more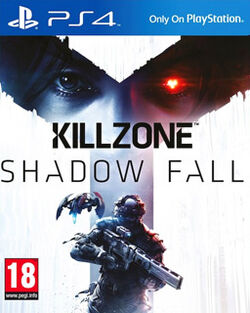 Killzone: Shadow Fall is an upcoming Killzone game announced on February 20th, 2013, during Sony's PlayStation 4 conference. It is the fourth installation in the main series and the sixth in the overall series (including Liberation and Mercenary). The game is scheduled to be a PlayStation 4 exclusive.
Killzone: Shadow Fall is a first-person shooter. Guns such as, M82 Assault Rifle, stA-52 Assault Rifle, and stA-18 pistol are returning from earlier Killzone series. New weapons such as a recoil-free and hybrid assault/charge sniper rifle that built like an assault rifle size rail-gun. This had been shown on both of the gameplay demos. As well as the OWL, an advanced hovering attack drone used by the Shadow Marshals. It could attack, stun blast when its adjacent to an adversary, deploy an instant zip line, could shield the player from adversary's fire, and could hack/scan terminals.
Set approximately two to three decades after the events of Killzone 3, the once-warring Vektan ISA and Helghast have entered into an uneasy coexistence on planet Vekta.
The Helghast people on Vekta are survivors of the devastation of Helghan during the Second Extrasolar War, their home world being irrevocably damaged when the maniacal Jorhan Stahl attempted to use an advanced Helghast space flagship stocked with irradiated petrusite missiles to wipe out Earth's population. Stahl's flagship was instead intercepted and destroyed by ISA-commandeered strike fighters mere moments before it could head to Earth, with its lethal petrusite payload detonating over Helghan instead, due to massive secondary explosions. Read more
Ad blocker interference detected!
Wikia is a free-to-use site that makes money from advertising. We have a modified experience for viewers using ad blockers

Wikia is not accessible if you've made further modifications. Remove the custom ad blocker rule(s) and the page will load as expected.